Activities in the Bahamas
Please select from the following Bahamas activities,
great places to go to and Bahamas tour operators: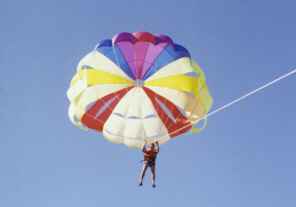 Fun and Unspoiled beauty awaits you enjoying activities in the Bahamas

Glossary of Bahamas Activities - What there is to do, general descriptions of activities in the Bahamas



Bahamas Outdoors Discover Nassau's Natural beauty with our eco-friendly tours. Enjoy birding or nature tours by vehicle with a qualified birding tour guide. Experience off-road bicycling tours through the forest and along the seashore. Birding or nature tours by bike also available.
Barefoot Sailing Cruises Nassau Bahamas and Paradise Island 1/2 Day Sail & Snorkel, All Day Island Cruise, Champagne Cocktail Cruise, Private Dinner Cruises, Bareboat Rentals & Private Charters


Golf Course Information For Nassau Article regarding golf courses available Nassau Bahamas and Paradise Island
San Salvador
Lagoon Tours exotic eco adventures await you, come experience the natural beauty of San Salvador Bahamas.


Click Here to Search the Bahamas Vacation Guide.
Can't find what you are looking for? Contact Bahamas Vacation Guide info

Back to Bahamas Vacation Guide Welcome Page

URL: http://www.the-bahamas-activities.com/
Pages Designed and Maintained by BVG Design
Questions or Comments: Bahamas Vacation Guide
Date Page Last Maintained: 15 January, 2014
Bahamas Vacation Guide Copyright © 1996 - 2014
see privacy, copyright, disclaimer & policies All Rights Reserved